This will be the third year that I will be going to the Hay Festival and the first time that I will be staying for the entire 10-day programme! I am so excited!!!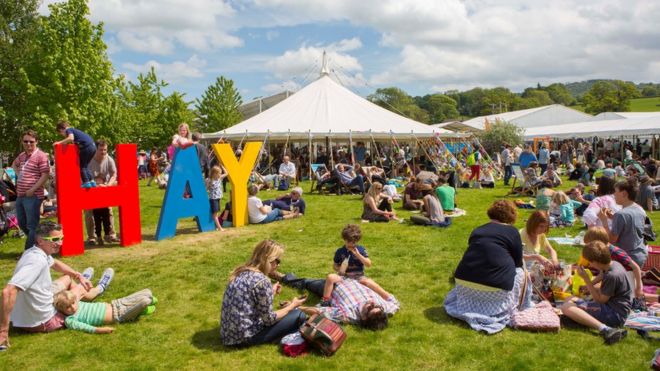 This year there will be, of course, another amazing line-up of people, Neil Gaiman, Amanda Palmer, Bernie Sanders, Stephen Fry, Tracey Emin… the list goes on and just gets better and better.  This year, rather than buy my tickets at the box office when I get there and miss out on the most popular talks, I've bankrupted myself and bought as many tickets as I possibly can stretch to online – but it'll be so worth it when I get there.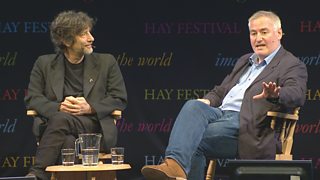 I love the Hay Festival for a few reasons but mostly the sense of community of the love of books, art and creativity that seeps though into every talk or workshop you go to and even into the surrounding area. Art and artists are celebrated, freedom of expression in encouraged and starting conversations about things that you wouldn't necessarily talk about happen. The way it's laid out you don't have to buy the food or drink onsite and I regularly like taking a picnic and eating in outside areas.
Also…most importantly, the toilets at the cleanest I have ever seen at any festival 🙂
And, for those that assume it would be too expensive to attend there are a lot of different ways you can attend talks for FREE! If you are a student with an NUS card you can attend up to 5 free events. All of the events in the BBC tent are free and they have just come out recently. There is also a fantastic scheme that runs at the box office by The Friends of Hay, in which, if someone cannot make an event for whatever reason, they leave their ticket at a desk at the box office and if you come by and can use the ticket you take it for free! The Friends of Hay, just ask for a donation.
I really cannot think of a reason anyone would not want to go.
You can check out more information and the full schedule for this year's Hay Festival here.
Thanks for reading!