THREE HOURS TO SAVE THE PEOPLE YOU LOVE
Three hours is 180 minutes or 10,800 seconds.
It is a morning's lessons, a dress rehearsal of Macbeth, a snowy trek through the woods.
It is an eternity waiting for news. Or a countdown to something terrible.
It is 180 minutes to discover who you will die for and what men will kill for.
In rural Somerset in the middle of a blizzard, the unthinkable happens: a school is under siege. From the wounded headmaster in the library, unable to help his trapped pupils and staff, to teenage Hannah in love for the first time, to the parents gathering desperate for news, to the 16 year old Syrian refugee trying to rescue his little brother, to the police psychologist who must identify the gunmen, to the students taking refuge in the school theatre, all experience the most intense hours of their lives, where evil and terror are met by courage, love and redemption.
My Review
A school under siege, in woodlands on the Somerset coast, between 9.15am – 12.15pm hundreds of lives will be changed forever.
A situation you would never expect to see in the UK, more of a US premise but equally if not more harrowing, as it hits very close to home. Over three hours and moving backwards and forwards in time, Lupton relates this situation from the perspective of the students and teachers trapped in different parts of a large school, the parents desperately waiting for news, the police trying to break through and contain the situation and the gunmen themselves.
I liked the fact that it promoted the heroism in an age group that you would normally associate with moodiness, lack of empathy and selfishness. It can be so easy to write off "Teenagers" as always naval gazing or trying to escape their problems, but in this novel there are amazing young characters.
My favourite was Rafi, a student and survivor from war-torn Aleppo, who first realises the siege is happening. His description of how he has been affected by PTSD, his love for his brother and his girlfriend make him such a multi-faceted and beautiful character.
The language is dreamy but stark. Lupton uses minimal hard hitting prose to get her point across. From the opening Rumi quote to the final line, there is nothing there that doesn't need to be. You are able to feel the fear, hatred, love and anxiety thrumming from the pages.
Overall, an author really coming into her own, you can tell she has a wealth of  experience and I am truly delighted I got to read this book so soon. I will be thinking about this book for a very long time.
Excellent reading and I think it should be compulsory in all schools.
About the Author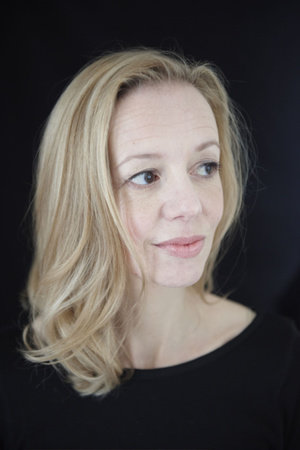 Rosamund Lupton is the author of four novels.
Rosamund Lupton graduated from Cambridge University in 1986. After reviewing books for the Literary Reviews and being invited to join the Royal Court Theatre, she won a television play competition and subsequently worked as a screen writer. Her debut novel Sister, was a BBC Radio 4 Book at Bedtime, a Sunday Times and New York Times bestseller, has been translated into over thirty languages and has international sales of over 1.5 million copies. It was the fastest-selling debut of 2010 by a British author, and was winner of the Richard and Judy Best Debut Novel of 2011 Award and the Strand Magazine Critics First Novel Award. Film rights of Sister are currently under option.
Lupton's critically acclaimed second novel Afterwards also went straight into the Sunday Times bestseller lists and was the No. 2 Sunday Times fiction bestseller of 2011. The Quality of Silence her third novel was a Sunday Times best seller and a Richard & Judy bookclub pick.
Her new novel Three Hours was published on 9th January 2020.
Follow her on twitter @Rosamundlupton
Massive thank you to Viking Books,  in particular Ellie and letting me review this book and be a part of this blog tour.
If you would like to get your own copy please click here to support your local high street.
Thank you so much for reading xx