In a peaceful retirement village, four unlikely friends meet up once a week to investigate unsolved murders.
But when a brutal killing takes place on their very doorstep, the Thursday Murder Club find themselves in the middle of their first live case.
Elizabeth, Joyce, Ibrahim and Ron might be pushing eighty but they still have a few tricks up their sleeves.
Can our unorthodox but brilliant gang catch the killer before it's too late?
My Review
I feel so lucky to be part of this MEGA blog tour and part of this amazing book that has already received a multitude of plaudits. So I'll add my two cents, but ultimately I think you know it's a good'un.
Hilarious, warm and life-affirming (even though it's about murder and death!), this joy of a crime novel and honestly I haven't come across anyone who disagrees with me.
What really struck me about this novel was the way it celebrated age, experience and how everyone is slightly odd, in their own way. So much of our culture focuses on, if not worships, youth and lasciviousness – it's a breath of fresh air to read a novel with a different perspective. The four main characters, who are living in a retirement home, form a quirky foursome who meet on Thursdays to analyse and go over unsolved murders. They bond over this unusual behavior where they may not have even spoken to each other in a "normal" setting.
The most hilarious moments for me always involved hair-splitting honesty and realism that you only really perfect with age. Osman definitely has a flair for comedy.
The story is deceptively fast-paced as well. I felt it was finished as soon as I started it, which I guess can only be a good thing. Just sad it was over.
I can't wait for book number two!
About the Author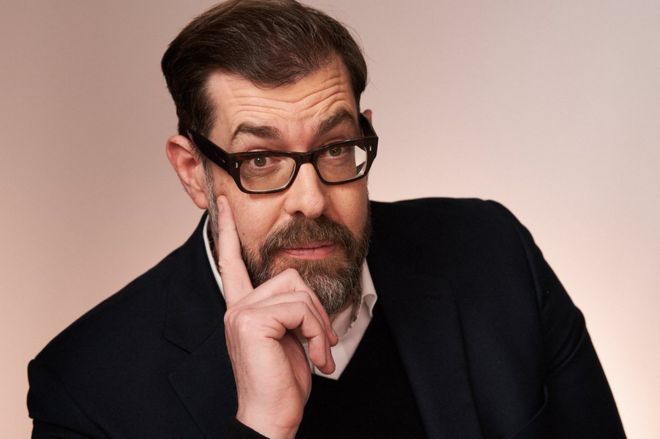 Richard Osman is an author, producer and television presenter. The Thursday Murder Club is his first novel. He is well known for TV shows including Pointless and Richard Osman's House of Games. As the creative director of Endemol UK, Richard has worked as an executive producer on numerous shows including Deal Or No Deal and 8 Out of 10 Cats. He is also a regular on panel and game shows such as Have I Got News For You, Would I Lie To You and Taskmaster.
Follow Richard on Twitter @richardosman and purchase your very own copy of The Thursday Murder Club here.
Massive thank you to Penguin Random House and especially Ellie Hudson for allowing me to be involved!
Bookish Love